Cosmetic Nail Reconstruction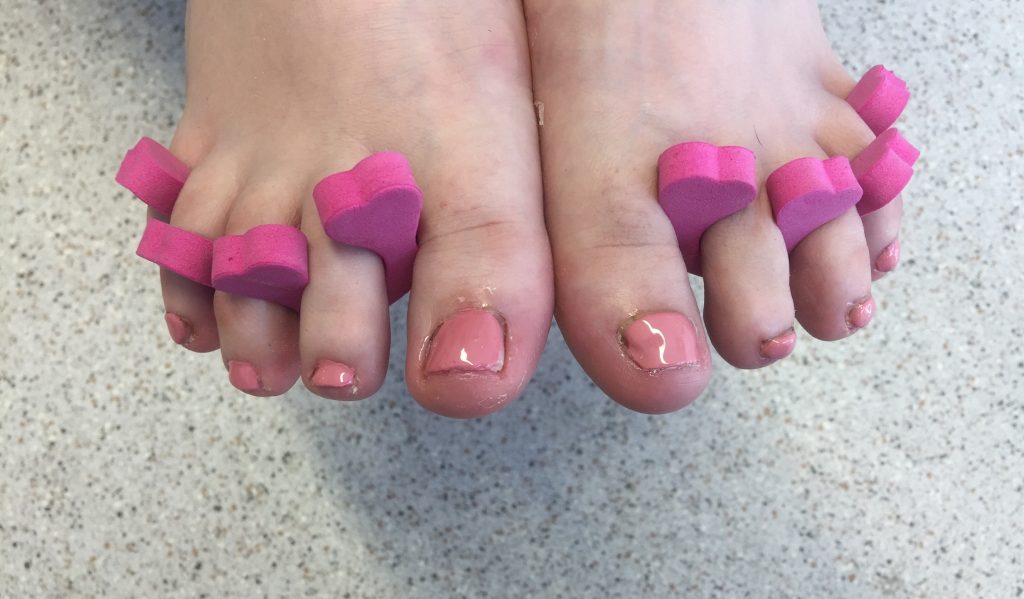 Cosmetic Nail Reconstruction Treatment for Damaged, Unsightly or Missing Toenails
Cosmetic Nail Reconstruction – Many men and women suffer from unsightly toenails and are embarrassed about their feet. In order to hide them away, they often wear closed shoes, socks or paint over the damage to disguise it. This makes it worse in the process.
In this article, we share a real story involving one of our patients who experienced problems because she has had a fungal nail infection for many years without seeking any professional advice or help about it.
What is Nail Reconstruction?
This method of cosmetic nail reconstruction is totally different than the traditional way of adding an acrylic set of nails on top of your existing nails. LCN Wilde-Pedique is a unique light-cured gel.  LCN Wilde-Pedique contains Pirictone Olamine and provides an instant cosmetic solution. Therefore, we are able to create a bespoke, cosmetically reconstructed nail. Your nail will look so natural, only you will know it's not real.
If you are undergoing anti-fungal treatment, like Kate, we will need to remove and replace your nail several times over the course of the fungal nail treatment. But you will always look your best! Permanently damaged nails can wear LCN Wilde-Pedique all year around with regular maintenance.
At Medipod Clinics we always keep up-to-date with best Podiatry practice. Furthermore, we are always searching new ways to improve our service to you. We listen to the feedback from our patients. If you feel that you will benefit from regular treatments or you are just looking for a single session, we would be more than happy to help. Give us a call today on 01455 246100 to chat through your needs.
We offer a wide range of podiatric and beauty services, such as verruca treatments, nail surgery as well as medi-pedi and paraffin wax therapy treatments, so do not hesitate to ask for more information. With our in-depth knowledge and expertise, we can support you every step of your way by providing a highly professional service.
Kate's story: How Nail Reconstruction helped her confidence
Kate works in the public sector and she has to wear closed shoes and tights while working. She developed a nail fungal infection but she was scared to do something about it. Over time the fungal infection became worse affecting most of her toenails. She has been so embarrassed about her feet that she stopped wearing any type of open-toe shoes. She was always hiding her feet in socks and didn't even have the courage to allow her husband to see them.
One day she decided to do something about it and made an appointment to see Zoe at the clinic. She was so amazed at how good her feet looked after just one session! Zoe recommended nail reconstruction, as she was going on holidays for the summer.
Faye spent over an hour to try to improve the appearance of Kate's toenails using LCN Wilde-Pedique. The results were excellent! Kate was delighted with appearance of her toenails and decided to have Dr Remedy Enriched nail varnish on for the very first time in years!
Kate now books her next appointment before she leaves the clinic. This means that she doesn't have to worry about her feet anymore and can enjoy her life without feeling embarrassed about her feet. Kate also uses an antifungal nail treatment regularly.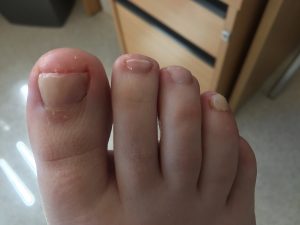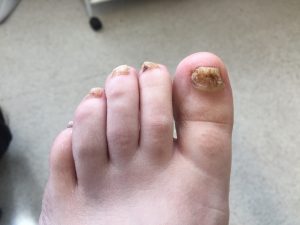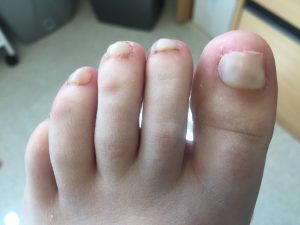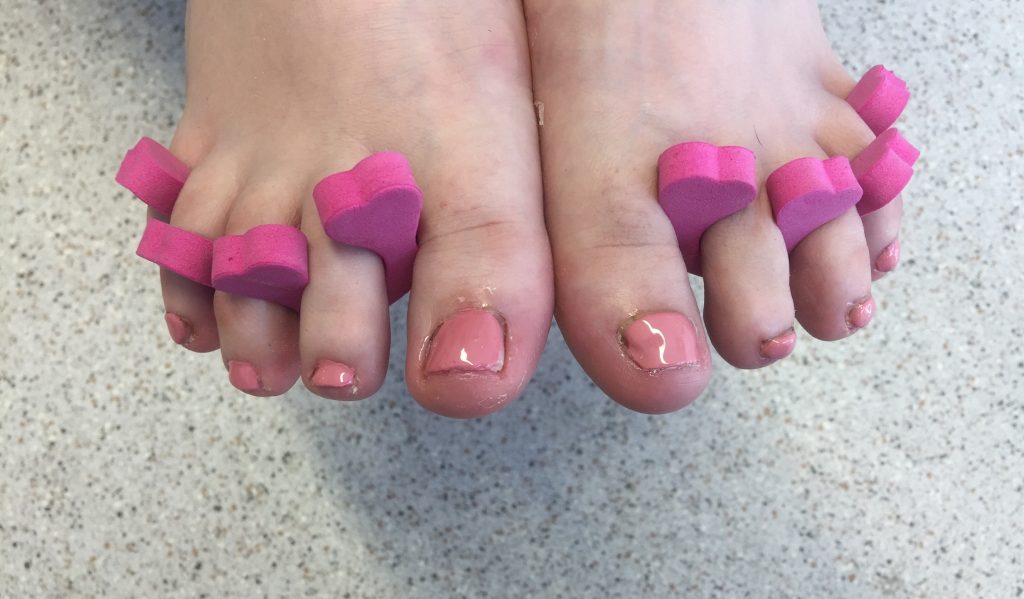 For more information about our standard podiatry treatment, warm wax therapy, medi-pedi or nail reconstruction please contact us on 01455 246100.
We would love to help you with any issues you may be experiencing.
Thank you for reading,
Faye Vogiatzoglou
www.medipodclinics.com