How to choose the right shoes for your children's feet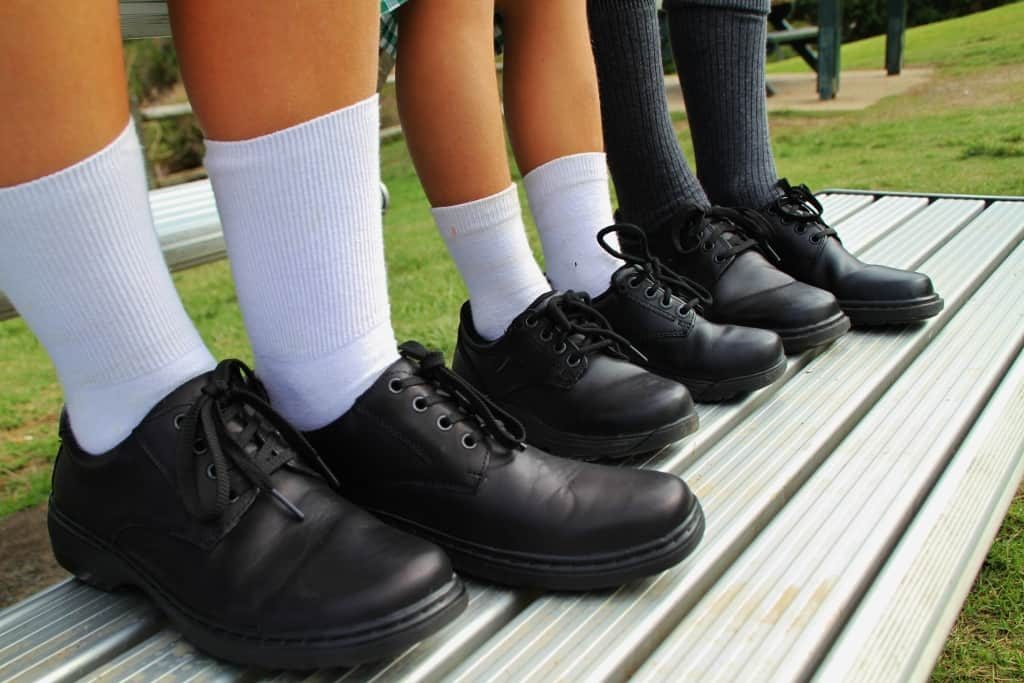 How to choose the right shoes for your children's feet. It's this time of the year when parents have to get school shoes for their children. Although many parents will follow the advise from trained shoe shop assistants, I always notice children who don't wear the right shoes for their feet.
So what parents should look out for when buying shoes for their children?
Look for shoes that:
Have a stiff back. Grasp the heel in one hand and the shoe above the heel in the other hand. You should not be able to move the shoe side-to-side around the heel.
Have a small amount of torque. Hold the shoe at both ends. You should be able to twist it slightly.
Bend where your toes bend.
Provide arch support. If the shoe does not have arch support, speak to a podiatrist especially if your child has a low arch.
Are wide enough and long enough at the toes. It should not push the toes in or make them curl. Make sure have about 1cm space between the longest toe and the end of the shoe when the child is standing.
Feel comfortable right away.
Start rite shoes have an excellent guide to hep you check the fit of your children's shoes https://www.startriteshoes.com/check-the-fit
How to choose the right shoes for your children's feet
At Medipod Clinics we always keep up-to-date with best Podiatry practice. Furthermore, we are always searching new ways to improve our service to you and we listen to the feedback from our patients.
If you feel that you or your child will benefit from our expert advice and experience, we would be more than happy to help. Give us a call today on 01455 246100 to chat through your needs.
We offer a wide range of podiatric services, such as verruca treatments, ingrowing toenails management as well as gait analysis and provision of custom orthoses, so do not hesitate to ask for more information. With our in-depth knowledge and expertise, we can support you every step of your way by providing a highly professional service.
For more information about our standard podiatry treatment, paediatric treatments, biomechanics service or verruca management, please contact us on 01455 246100.
We would love to help you with any issues you may be experiencing.
Thank you for reading,
Faye Vogiatzoglou
https://www.medipodclinics.com